JA Cyprus. Dynamic new school year beginnings!
We begin the new school year 2023-2024 with smile, passion, and strength, for new entrepreneurial and creative journeys.
Every year, JA Cyprus, through the 13 educational programmes it offers, it gives the opportunity to the young people up to 30 years old of our island to get involved in their economic development and thus contribute to the empowerment of their family, their community, and the economy.
It is with great pleasure and satisfaction that every year we observe the positive response from young people showing a great interest in acquiring new skills through experiential learning in the field of financial literacy, job readiness and entrepreneurship.
The knowledge, skills and experiences that children acquire every year from both their teachers and the entrepreneurship world are irreplaceable and remarkable and will surely accompany them for the rest of their lives.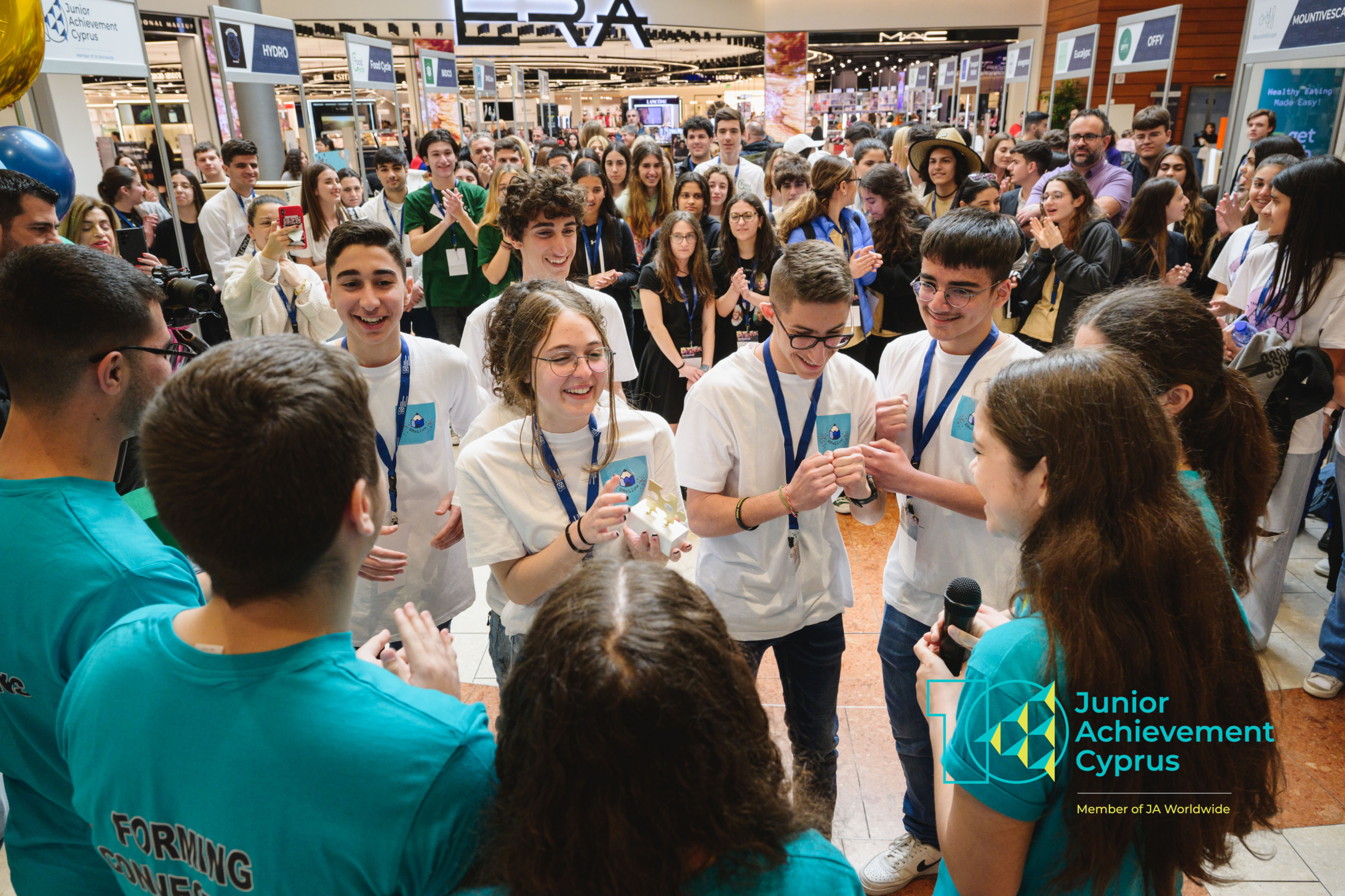 We could not have the positive results we have every year without the excellent cooperation and support of renowned people from the business community, the teachers, and volunteers. Together we work to inspire young people to aim high and reach their full potential.
A new year is ahead of us with many challenges, innovative ideas, higher goals and of course with endless passion to develop the skills of the young people.
Therefore, we wish everyone this year to be productive and creative with more opportunities, remarkable results and distinctions and we look forward to see again the passion, the sharp minds and the creativity of the young people of our country.
More information about JA Cyprus programmes as well as open calls can be found at the following link https://jacyprus.org/el/programmes/
Success is a journey, not a destination. The action is often more important than the result. Arthur Ashe
https://jacyprus.org/wp-content/uploads/2023/08/18-Mar23_2478-JA-Trade-Fair-scaled.jpg
1706
2560
jacyprus
https://jacyprus.org/wp-content/uploads/2022/06/ja-cyprus-white-logo22.png
jacyprus
2023-08-31 19:25:28
2023-08-31 19:26:37
JA Cyprus. Dynamic new school year beginnings!