STUDENT COMPANY OF THE YEAR 2021
CiPen was named
STUDENT "COMPANY OF THE YEAR 2021"
They created pen ink from cigarette butts
Continuing its efforts to encourage business thinking and innovation in schools, Junior Achievement Cyprus (JA Cyprus) hosted last Friday, 28th May, the Company of the Year Competition Finale. The competition was the culmination of the efforts of over 300 students, aged 15-18, who set up and operated their own student company during the current school year. The competition proved that young students not only have original ideas but can also run a successful business.
During the event, the 10 finalists – out of the 45 student companies created under the JA 2020-2021 Company Programme – presented their company and innovative business ideas and were evaluated through interviews by the Final Jury committee, in an effort to secure the title "Company of Year ". Apart from the main title of the "Company of the Year", the first and second runner-up awards, the student entrepreneurs received signature awards for their achievements in key areas of entrepreneurial activities.
This year, the title of "Company of the Year 2021" went to Cipen, a student company from the American Academy Larnaca. The team was coordinated by their teacher Andrea Charalambous having also the support from their mentor Kyriakos Gennadiou from PwC Cyprus.  The company produces ink for pens using cigarette butts, aiming at an environmentally friendly approach to dispose such useless and harmful material. It is a win-win situation, since both cigarette butt pollution and plastic waste is reduced. The winning team will represent Cyprus in the European Competition organized by Junior Achievement Europe and Junior Achievement Lithuania, at the end of June.
The second place was taken by the student company WeCare from the Larnaca Technical School, with the support of their teacher Mr. George Shippis and their mentor Mr. Nikolas Kalli from MetLife Cyprus. The students created an application, a smart device for the elderly and people with memory problems. The product provides immediate and accurate information on the position of individuals at all times.
The student company SignPocket from the School for the Deaf in Nicosia took the third place by creating an application that functions as an electronic dictionary of sign language, which via mobile phone allows people with hearing problems or deaf to be able to communicate with the rest of the world! The team was supported by their teacher Athena Neophytou, their interpreter Mrs. Thekla Eleftheriou and their mentor Zena Vardaki from Astrobank.
The winners of the Signature Awards were:
Leadership Award – Arian Adeli Koodehi – QUICKMEALZ (International School of Paphos)
Best Logo Award – DOGO (The Junior and Senior School)
Best Selling Product / Service Award – VEEBO (Aradippou – Tassos Mitsopoulos Lyceum)
Most Innovative Product / Service Award – CIPEN (American Academy of Larnaca)
Best Branding and Digital Communication Award – EDULUTIONS (Agios Georgios Lakatamia Lyceum)
Best Company Report Award – MOUNTOUR (Emporiki Scholi Mitsi Lemythou)
Phoenix Award – BOOK-EAT (G C School of Careers)
Community Impact Award – CIPEN (Larnaca American Academy)
Best Commercial Video Award – WASH-A-BALL (G C School of Careers)
Best Coping with Social Distancing Award – WASH-A-BALL (G C School of Careers)
Most Visited Channel Awards – WASH-A-BALL (G C School of Careers) and BIOTERA (Latsia Lyceum)
JA Cyprus is supported by:
Strategic Partner: Astrobank Cyprus
Partners: Cyta, PwC Cyprus
Supporter: University of Nicosia, MetLife
Institutional Partner: Ministry of Education, Culture, Sports and Youth
For more information visit our website www.jacyprus.org or contact Emily Sotiriou at 97-715909 and email info@jacyprus.org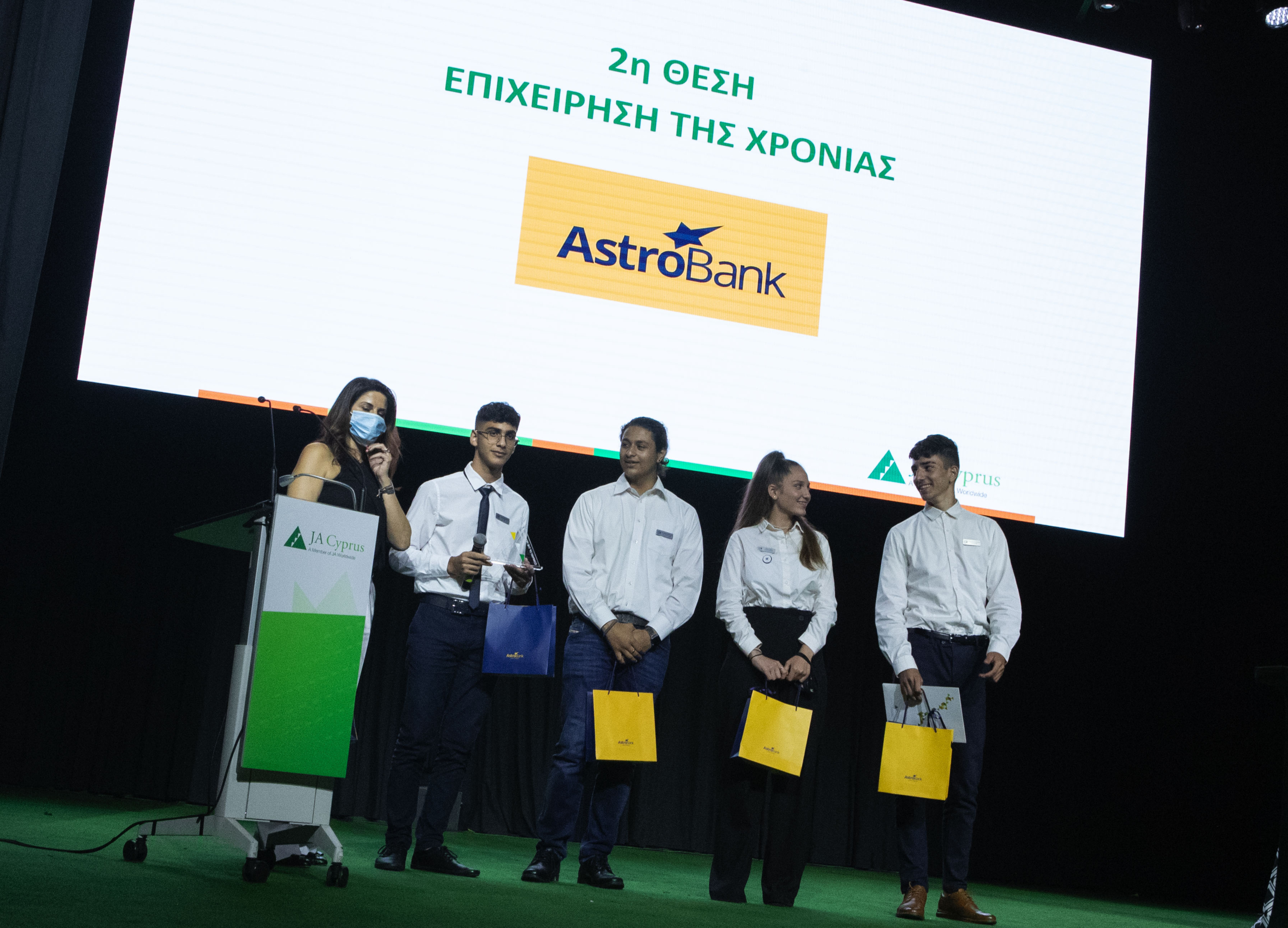 https://jacyprus.org/wp-content/uploads/2021/05/O3I7756-scaled.jpg
1888
2560
jacyprus
https://jacyprus.org/wp-content/uploads/2022/06/ja-cyprus-white-logo22.png
jacyprus
2021-05-31 11:33:43
2021-10-13 11:25:52
STUDENT COMPANY OF THE YEAR 2021