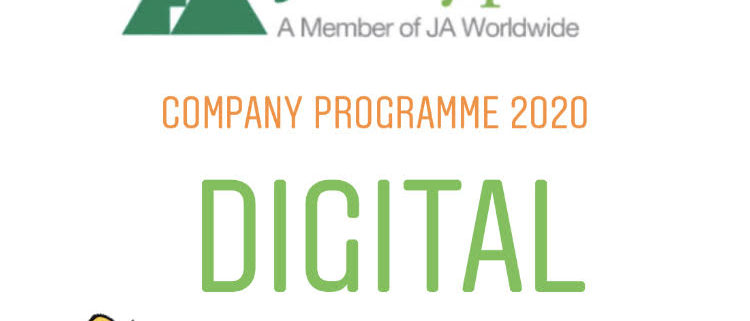 Junior Achievement of Cyprus announces that the 7th Trade Fair of the Company Programme 2020 will take place digitally this year as part of the measures against the spread of Covid-19 announced from the Government of the Republic of Cyprus.
Although this year's Trade Fair will be held digital, the importance given to our students remains at the same level and of course we take into account the demanding and difficult conditions they are called upon to face. During the digital Trade Fair, over 400 talented student entrepreneurs, aged 15-18, from all over Cyprus, representing 53 student companies, will showcase their innovative products and services, through a video pitch. While video pitching, experienced jury members will evaluate the business ideas of the students. This assessment will play a key role in deciding the 10 finalists that will move on to pitch their ideas at the Company of the Year Competition Finale and Award Ceremony.
Additionally, JA Cyprus has announced the brand-new award "Coping with Social Distancing". The aim is to highlight the students' work after school closing and during their staying at home. The students are asked to mention the difficulties and challenges they are dealing with and the ways in which they are managing their company, communicating with each other and continuing their work.
The 10 finalist teams will be announced on the 8th May 2020.
Through the Company Programme, students are offered the opportunity to learn through experience how to take a viable business idea, from concept to reality, by forming and running their own real companies for a whole academic year.
The programme aims at equipping students with the necessary knowledge, skills and competencies necessary to build their own successful enterprises in the future, increase the likelihood of them being hired by employers and, in general, succeed in whatever they decide to do.
JA Cyprus is supported by the following:
Strategic Partner: AstroBank
Partners: Cyta, PwC Cyprus, ExxonMobil Cyprus
Supporters: MetLife, University of Nicosia
Institutional Partner: Ministry of Education and Culture
For more information visit the JA Cyprus website (www.jacyprus.org) or contact Emily Sotiriou on 97-715909 or via email at info@jacyprus.org
https://jacyprus.org/wp-content/uploads/2020/04/digital-trade-fair.jpg
789
750
jacyprus
https://jacyprus.org/wp-content/uploads/2017/03/JA-Logowhite300.png
jacyprus
2020-04-23 21:22:45
2020-04-24 20:41:03
7th Trade Fair of the Company Programme